Jasmine Suites
13 feb 2017
The Jasmine Suites
Neatly hidden, amongst some of the typical, yet unique paved and pebbled winding streets of this thriving village, you will find a secret to be treasured.
As you open the brightly coloured, "Rhodian style" gates, step through and immerse yourself into the charm, peace and classic traditional style of "The Jasmine Suites".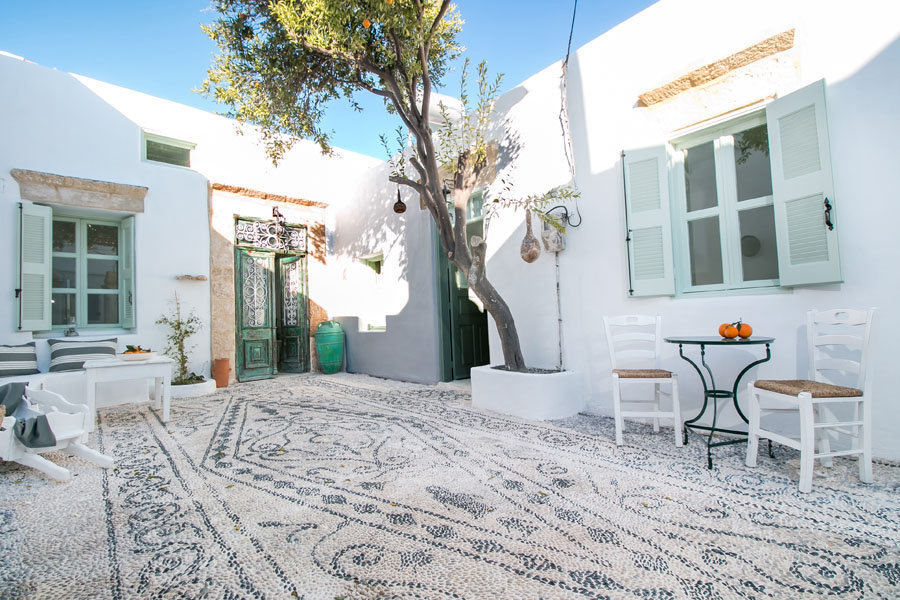 Here you will find your secret treasure… comfortable,"old charm", cozy Rhodian home, each suite giving you an opportunity to experience mediterranean living.
A mirread of corners leading you to the "platia", the center, a mix of old and new architecture and people!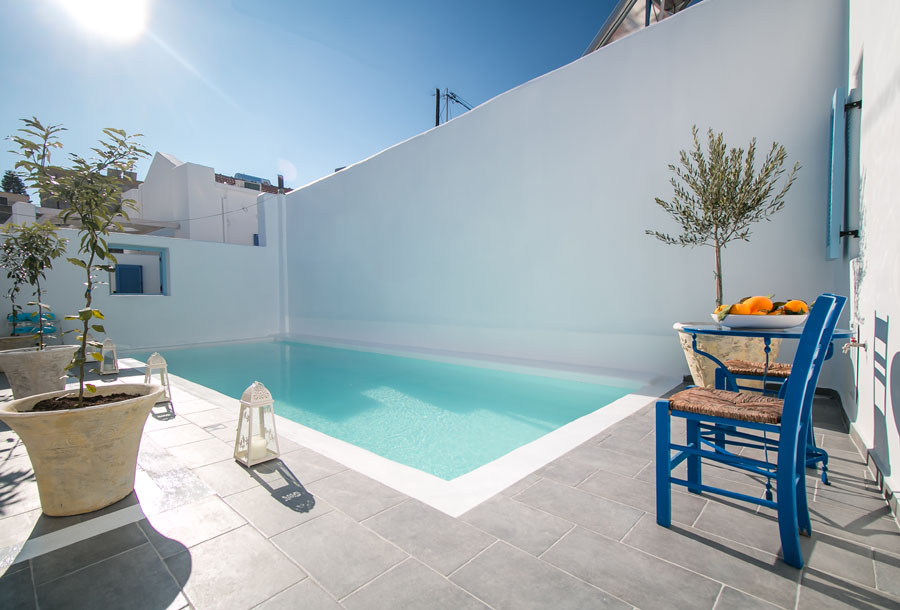 Yet staying typically Greek. All within the heart and the atmosphere that surrounds every day life in this beautiful diverse Greek village.
---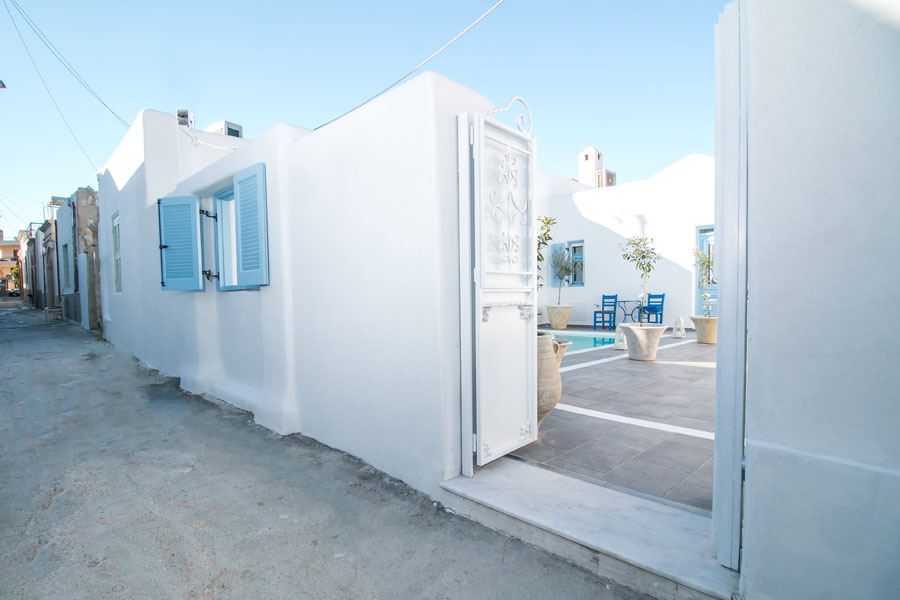 Koskinou Village is approximately 15-20min drive from the airport, sitting just off the main "Rhodos-Lindou" road… local beaches and places of interest are in easy access from here.
Information Also Available:
Rental Cars And Bikes – Bicycle Rental – Boat Rental.
---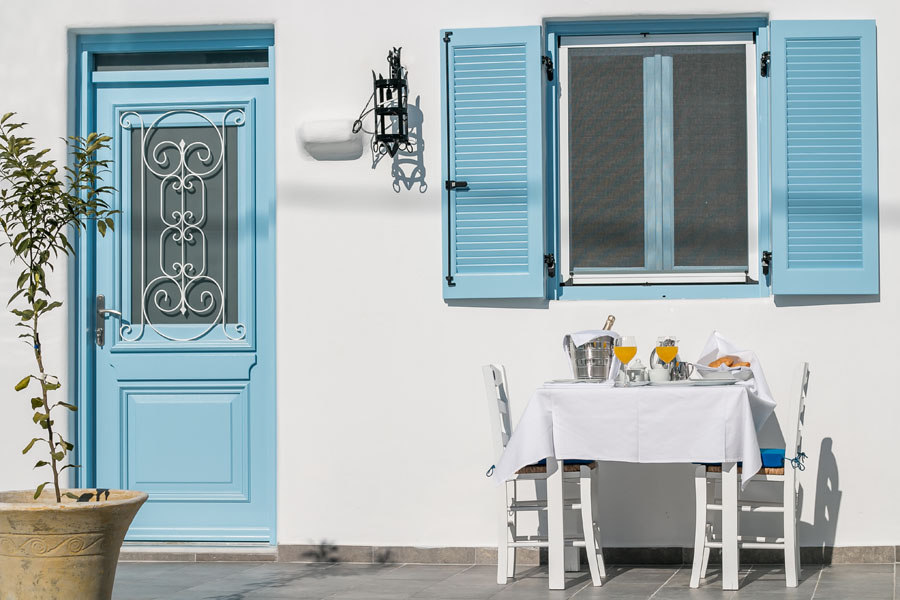 ---
WELCOME…
Enjoy the atmosphere of Koskinou village life, while relaxing & enjoying the views of breakfast on the patio.
As guests of any of  The Jasmine Suites, ALL are greeted personally at the airport, mostly by the owner himself  'Gino'. Originally from Belgium, he, himself, fell in love with Rhodes and the Greek life. He will graciously transfer you to your Greek holiday home. Feel free to chat and ask any questions…
After a friendly welcome, take a sip of wine,… let your senses help you relish in the ambience of the blue hues of the mediterranean, in the golden glow of a setting sun. Feel the natural freshness…., herbs and citrus drifting by on a summer breeze.  Recline, relax, rewind, recuperate in the treasure of a home 'you' have found here at Jasmine Suites.''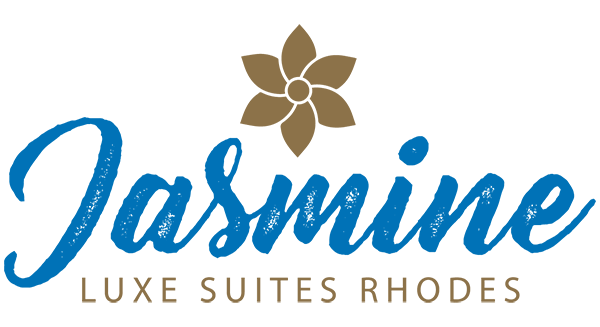 All Guests will be welcomed at the airport and driven to their holiday suite in Koskinou Village, at The Jasmine Suites.
All Suite Amenities: A/C provided – Coffee & Tea facilities – T.V. & satellite – Internet connection – Shower room – Daily linen – Outside sitting area – Smoking in designated area.
We are happy to provide information regarding any places of interest, island attractions, events, restaurant recommendations, boat tours and our very own "Champagne Mini-Cruise!".

We are here to help and enable you to have the most magic memories of a holiday to remember !!

Jasmine Suites
---
Standard Suite – Junior Suite – Executive Suite – Traditional House